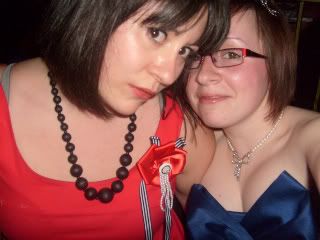 me and Laura looking a bit worse for wear!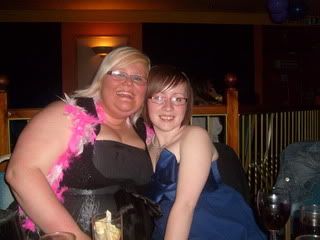 me and Tracy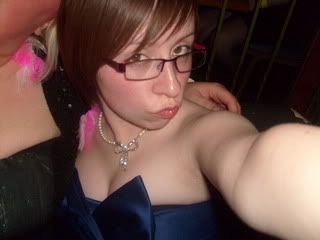 me!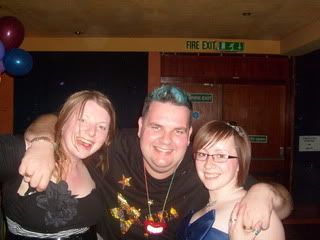 Kayleigh, Hubba and me all a tad drunk
So, the Ladies Night was a success! Absolutely hilarious. It was basically a glorified Ann Summers party with male waiters being auctioned lol. We got Steven :) There were burlesque dancers and lots of games, but I was too drunk by that stage to be running about trying to find lipsticks and bras and stuff lol.
Had a few weird moments. My dress was quite tight across my chest and as I started to feel drunk I started to freak out that I couldn't breathe properly cause my chest was restricted and that made me panick...and panicking made me panick even more and I went into full blown panick mode! My chest was heaving and I was freeeeeeaking out...god knows. Anyway, Claire came and spoke to me and calmed me down then I got back to dancing, but it was so warm I ended up having to sit down.
James came down to Laura's on Saturday morning after his nightshift and made us a fry up and gave me hugs cause I was feeling rather delicate. Was nice :)
All in all a good weekend, but I'm still tired and want a good long soak in the bath :)